Sant Joan de Fàbregues
Visits: it is organised a mass on 24th June at midday. For other visits contact with the company Anigami (they also run the accommodation close to the church) on the phone +34 937 447 295.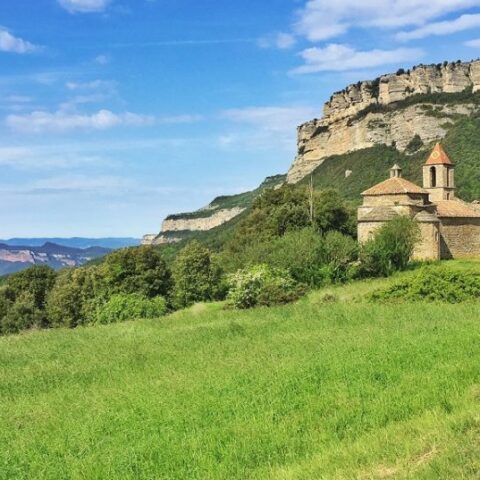 Romanesque building which has a nave, an apse and a lantern tower. It was rebuilt in the 11th Century and modified after the earthquake in 1427.
Practical information
How to get there: close to 3km from Sant Llorenç Dosmunts to Rupit. Go past this village and take an asphalted road which goes to the Church of Sant Joan de Fàbregues.