Sant Julià de Vilatorta
Visit times: contact the parish office (open on Monday and Thursday from 5.30 pm to 6.30 pm) or Sant Julià de Vilatorta Town Council on 938 122 179.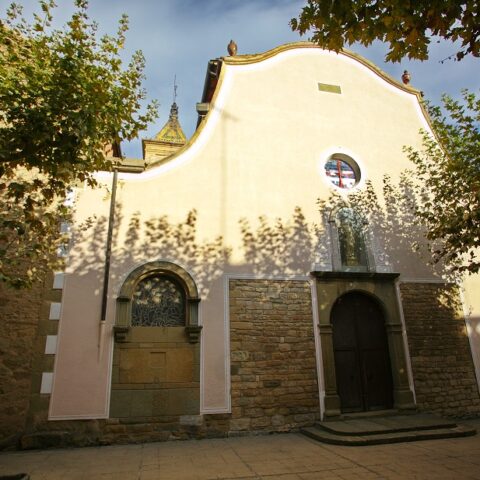 Records of this church date back to 927. Extensions and modifications began to take place from the 12th century. The most important reforms were completed in 1592 when two openings were made in the central nave. An arch was constructed on either side of the nave to incorporate the two additional lateral aisles.
Practical information
How to get there: from Sant Martí de Riudeperes continue towards Sant Julià de Vilatorta (BV-5201 road). The church is situated in the town centre.