Vic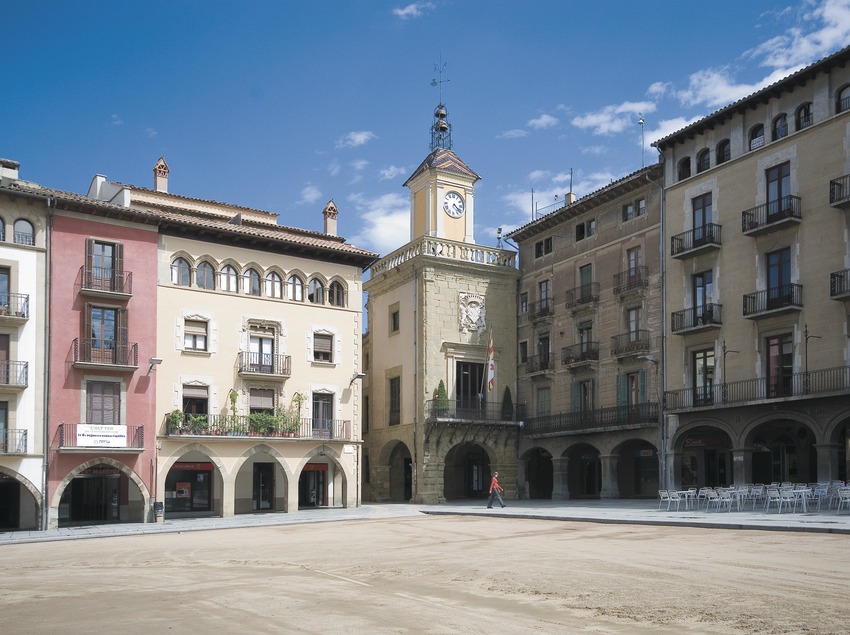 Les Agulles d'Amitges, dans le parc national d'Aigüestortes i Estany de Sant Maurici. Exhibición de la Festa del Renaixement Nachbildung einer Höhlenmalerei im Centro de Interpretación del Arte Rupestre (CIAR) Embarcation dans la réserve marine des îles Medes. Vista nocturna del puerto de La Ametlla de Mar.</p> Cena del Workshop Pirineus 2008 Embarcaciones atracadas en el Puerto del Fòrum Instalaciones termales del hotel Termes de Montbrió. Felsen von Benet aus der Sicht vom Mas de la Franqueta in der Berglandschaft Puertos de Tortosa-Beseit Kutsche des Museums Traginer (Träger) Balneario Blancafort. Interior del Museo Codorniiu, ubicado en la antigua nave de las Caves Codorniu. Jardins de l'hôtel Torre del Remei Centre urbain et église de Nostra Senyora del Àngels Molino hidráulico en el Museo de Historia Straße in der Altstadt. Die Kartause Scala Dei Orchidee (Ophrys scolopax). Nachtansicht  vom Hotel Mas de Torrent. Glass of wine Chapel of the Mare de Déu de la Cinta (17th-18th century) Cathedral of Santa Maria. The Sacrifice of Ifigenia in the Archaeology Museum of Catalonia-Empúries. Boat anchored near L'Estartit 4x4 trip to Roca del Corb La Fageda d'en Jordà. The main festival in Badalona. Floral offering to Sant Abad Pork ribs with chestnuts. Yacht moored in a cove in Cap de Creus Pedró neighbourhood and Torre de les Hores (Tower of the Hours) Detail of the green with a ball about to fall into the hole Cross-country skiing. Day of Sant Jordi on the Rambla de Catalunya boulevard Cathedral apse and bell tower. Detail of the façade of Can Garí. Regional Natural Science Museum of Pallars Jussà Castle or tower of Camarles built on an ancient farmstead The chapel of Mare de Déu de Castell-llebre Miniature of Barcelona Cathedral, Catalonia Dusk in Montjuïc Snowboard free ride. Machine room of the Buxeda Vell steamship. Cart in the Plaça Major in Monells Palaeochristian tomb in the Cathedral of Ta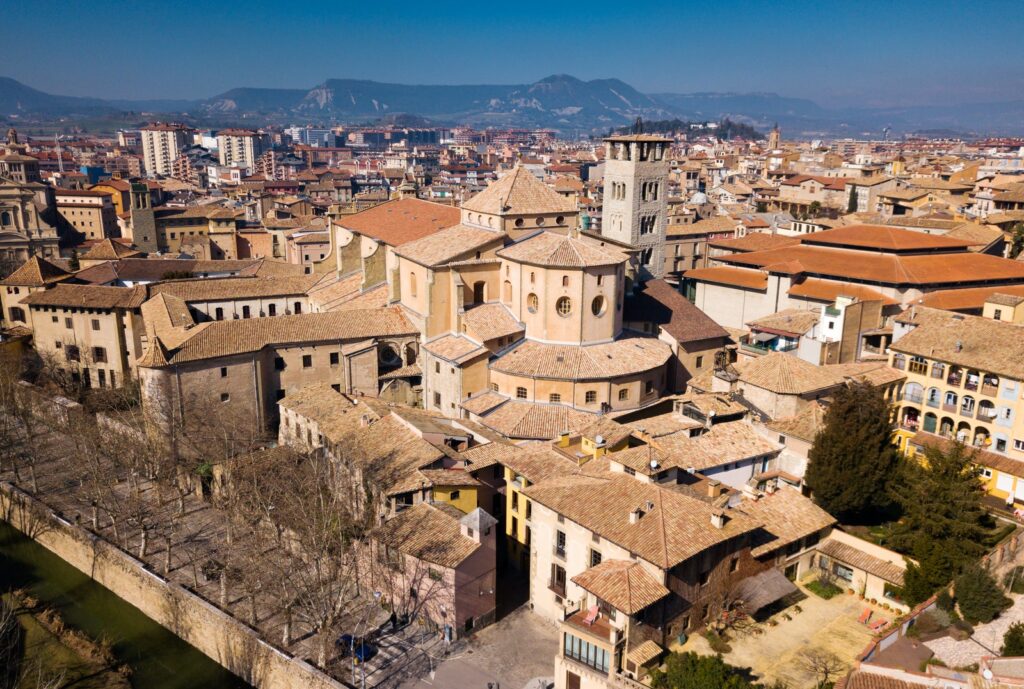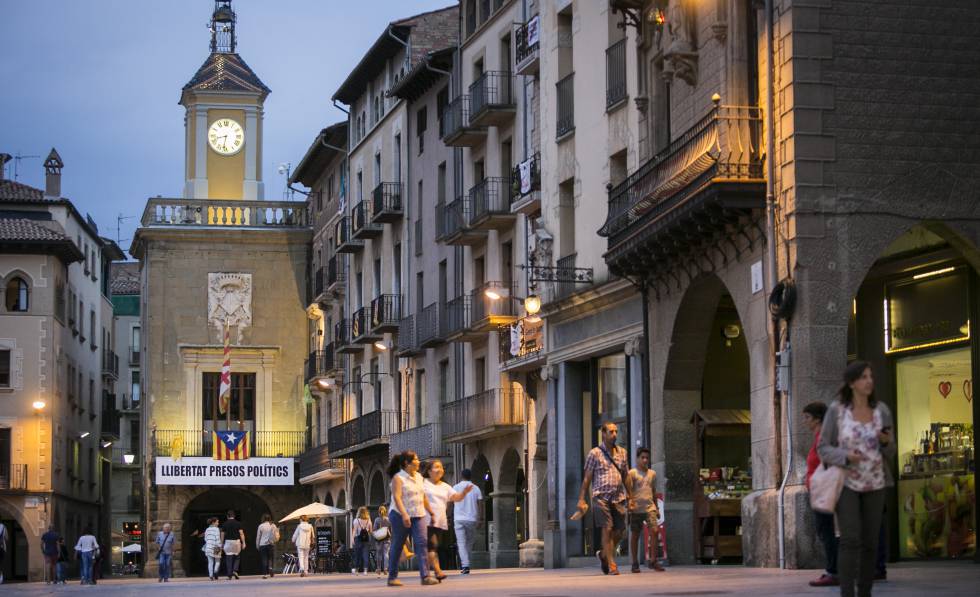 In Vic city we can organize a guided visit through the historic center. This visit does not only allow us to see the works of Romanesque art but it is also a tour through different historical periods. The route runs through the streets of the historic center of medieval structures with a total of thirty-two buildings of historic, architectural or artistic interest. Among all the buildings stand out Roman temple of century II, the Cathedral with a mixture of architectural styles starting with Romanesque crypt and the tower bell, the Gothic cloisters and baroque and neoclassical elements, the walls of the fourteenth century, the bridge Queralt of century XI, different baroque and modernist buildings and the city hall with an original building of Gothic style and the rear extension of baroque period.
A guided visit lasting 1 hour and 30 minutes begins and ends at the Market Square, in the heart of the city, where important events take place including the weekly market, which is open every Tuesday and Saturday since medieval times. The buildings that make up the square are from different eras and styles. The arcades, a common element of all the buildings, guarantee the wholeness of the estate.
In the recent years Vic has become an essential place to visit in order to get to know the work of Josep Maria Sert (1874-1945). This artist developed apainting for which he was considered the best mural painter of thirties. His works can be found in Europe as well as in America. The commission to decorate the cathedral of Vic forever established a bond between the artist and the name of the city. Beside the cathedral, now there are other areas that house works of Sert and make a complete show of this artist's works that can be seen in the world. You can perceive his work with a help of a guided tour through four areas: the Cathedral, the Chapel of Mercy, the building of Sucre and the house of the City.